Welcome to Williamwood Parish Church
Sunday 10th June 2012 (Proper 5)
Sacrament of Holy Communion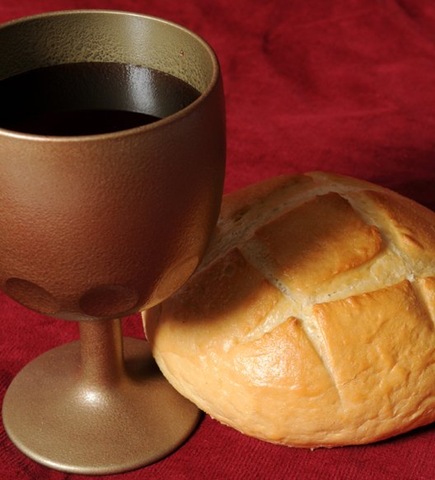 Please stand (if you are able) as the bible is brought into the Church
Welcome and Notices
Call to Worship
Hymn 268 O God of Bethel, by whose hand
Prayer & Lord's Prayer (see below)
Reading: Jeremiah 18: 1-12
Hymn 184 Sing to the Lord a joyful song
SERMON
Offering
Dedication and prayers of intercession
THE APOSTLES' CREED (found at Hymn 628)
HYMN 19 Ye gates, lift up your heads on high
SACRAMENT OF HOLY COMMUNION
Hymn 646 Forth in the peace of Christ we go
Benediction and 3-fold amen (found at Hymn 819)
Our Reader today is Doreen Lynas
THE LORD'S PRAYER – Our Father in heaven, hallowed be your name; Your kingdom come, your will be done; on earth as in heaven. Give us today our daily bread. Forgive us our sins as we forgive those who sin against us. Save us from the time of trial and deliver us from evil. For the kingdom, the power and the glory are yours now and forever. Amen
Interim Moderator & Locum Minister – Rev Eric McLachlan
Telephone 0141 954 1574
eric.janis@btinternet.com
Session Clerk
Telephone: 0141 638 5521
margaretctrobertson@gmail.com
A WARM WELCOME TO CHURCH TODAY. If you're a visitor please sign our visitor's book in the vestibule. Our church has something for all ages & activities go on throughout the week. Please join us in the Hall after this service where tea/coffee is served. Large print bulletins are available from the duty team.
PASTORAL COVER – during Mr Reid's absence I shall be grateful if members of the congregation and elders could advise me as quickly as possible, by telephone or email, of any illness or pastoral visits requiring to be made and also of people who may be in hospital. Please do not leave it till you see me on Sundays. Thank you – Rev Eric McLachlan (contact details above).
TODAY – Communion is celebrated again this afternoon at 3pm. Tea & coffee after the morning service is served in aid of our BB company camp funds; our Bible reader is Doreen Lynas (morning). We thank Duncan Sinclair and Norah Gray for providing music at today's services.
RETIRING OFFERING – at the end of both services today there will be the opportunity to donate to the Kirk Session Fund.
SUMMER CHOIR next week is at 10:15am in the Session House. We meet weekly during June, July & August. We'll look at fun & easy pieces of music with the emphasis on having fun! So, please feel free to come along and try out Summer Choir – a warm welcome awaits you!
LIFE & WORK AND INSPIRE – The June issue of Life & Work and the Summer edition of "Inspire" is available for collectors and distributors in the usual places.
THE BB has a 'limited edition' 2012 Tea Towel for sale – specially made to mark our 75th anniversary and is available from Mark Gordon, at £3.50, in the Hall.
NEXT SUNDAY is Father's Day! Tea and Coffee after the service is served in aid of the BB Camp Fund. Our bible reader is Garry McDonald. Mearnskirk Service (see further notice)
WORSHIP ON THE WEB – visit http://www.williamwoodmusic.com/on-demand/
CHURCH GARDEN TEAM will restart on Tuesday evening 12th June, and carry on each Tuesday throughout the "Summer." As usual it would be helpful if you could bring your own tools. Main tasks at the moment are weeding and hedge trimming, and we'd be happy to welcome new members. Forget the Gyms and Slimming classes, come and get fit for free.
GARDEN TEA – Elizabeth Purvis & friends are hosting a Garden Tea in aid of the Gillian Purvis Trust on Saturday 16 June, 2-5pm, at 34 Montgomery St, Eaglesham. Tickets, £2.50 & children £1, are available from Kathy Craig or Jean Ferguson. Plant stalls, tombola, please come along. Indoor accommodation if the weather is unkind. (Information on the Trust at http://www.gillianpurvistrust.org)
GIVE BLOOD – Come along to the Give Blood Session and help save or improve the life of someone in hospital at the Clarkston Halls on Sunday 17th (12-3.30pm) or Monday 18th (2pm-3.45pm & 5.15pm-7.30pm).
NEW MEMBERS – next week we welcome three new members into the fellowship of Williamwood Parish Church. Please do pray for them as they make this public profession of Faith in their journey towards Church Membership.
MEMBERSHIP CLASS – It is Mr McLachlan's intention to start a crash course on Church membership starting next Sunday evening at 5pm in the vestry. This class will last for one hour and will run for three weeks. Anyone within your family or circle of friends is warmly invited to come along without obligation and find out what Church Membership involves. The class will be based on the five points of membership viz. WORSHIP, PRAYER, INVOLVEMENT, GIVING & LEARNING. This class is also open to existing Church members who wish to use it as a refresher course. Please speak to Mr McLachlan as soon as possible if you wish further information.
MEARNSKIRK HOSPITAL – those who volunteered to take part in the short act of worship at Mearnskirk Hospital should note our first duty is next Sunday.
POST CARDS TO WILLIAMWOOD – in our 75th year as you travel on holiday in the UK or abroad please send a postcard to your Church Family here at Williamwood. We'll track on a map in the Large Hall how far we have travelled. Please also leave a "Calling Card" with greetings from Williamwood in any church you visit or worship in while on holiday. These are available at the front door.
DIAMOND JUBILEE EXHIBITION – a meeting of all organisations taking part in the Exhibition (28th, 29th & 30th September) should meet on Monday 18th June at 7:30pm in the Church Hall.
FROM THE TREASURER – GIVINGS UPDATE
As at the end of April Givings totalled £28,386 against a four month budget of £30,000 leaving a shortfall to date of £1,614. Thanks to everyone for their continued support.
A CALL TO PRAYER
From the deepest, darkest places in our lives, we call out to you. We need help! We need help now! If you kept records of our sin, we would be truly lost. We worship God whose very nature is love. We know you make a habit of forgiving us. We wait and watch for your light as we watch for dawn to break on the longest night. (Mary-Jane Konings)
DATES FOR YOUR DIARY
Sunday 17th June 11am Admission of New Members
2pm Mearnskirk Singers Service
5pm Membership Class
Fri 28th, Sat 29th & Sun 30th September Diamond Jubilee Exhibition
Sunday 7th October BB ex-members anniversary service
CHURCH CONTACTS & INFORMATION
Please see the paper copy for individual contact details
Have you noticed a bulb out etc?
Then report it in the book in the vestibule.
WEEKLY BULLETIN
Please send information to Alan Mathew by 12noon on THURSDAY. Phone 07852 908166 or  williamwood.organist@gmail.com. The Bulletin can be recycled – the duty team will be happy to take it for you. Song sheets should be left behind.