YouTube video demo of our organ!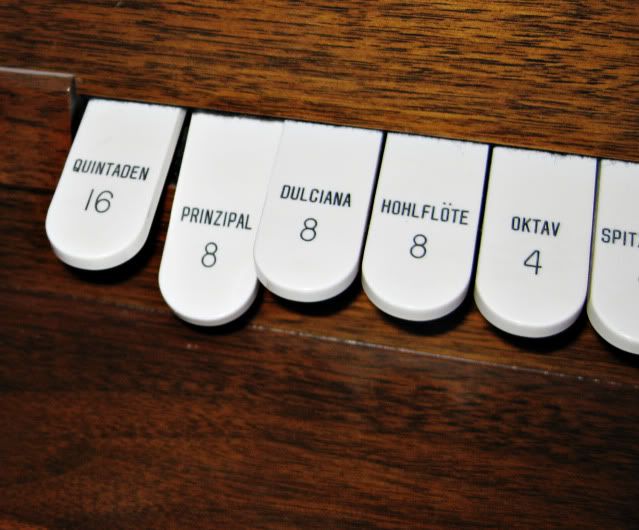 The MOS-600 Allen organ at Williamwood Parish Church – built 1971, installed in 1972.
From the Allen Organ archives "our Sales Day Book for that period shows that the organ was invoiced on 23rd December 1971 – our invoice number 2939 – the total cost to the church was £5910.00″ (Note: at 2011 rates that works out at around £67,500!)
Click the following links for more information, some going back to 1971!
The Organ of Williamwood
MOS 600 Brochure (1) (including spec)
MOS 600 brochure (2) (including spec)
Biography Stephen Hicks – recitalist in 1972
Quote from the Williamwood Parish Church Jubilee Booklet in 1987
From the archives – church news letter cuttings
From the archives – about Williamwood
A Short history of the Allen Organ Company
We were the first Church in Scotland to install a digital organ by the Allen Organ Company. Our organ is in fine working order for being 40 years old in 2011. It has been in constant use since installation, and used for recitals, congregational singing, and choral concerts. It has required minimal maintenance – testament to Allen's organ builders!
Our organ has given tremendous service to the people of Williamwood and has accompanied the choir and congregation superbly in our acts of
Worship.
Some interesting facts:
The organ has played more than 10,500 hymns!
The organ has accompanied more than 3,000 anthems!
The organ has played around 2,000 hours of voluntaries!
Five Organists, Directors of Music or Choirmasters have presided at the console leading our musical praise.
An innovation in 1970 was with the Allen MOS technology that allows additional stops to be added – the Alterable Voices shown on the registration above. This is made possible by the Tone Card Reader.

The Tone Cards are essentially punched cards that program the stops. This allows an extensive array of voices to be played!