Sunday School Gift Day
Please stand (if you are able) as the bible is brought into the Church
Welcome & Call to worship
Hymn 14 – The Lord's my Shepherd (Tune Wiltshire)
Prayer & Lord's Prayer (see below)
Talk 1 to young people
Hymn 692 – Jesus puts this song into our hearts
Reading – St. Matthew Ch. 4 Verses 18 – 25
Williamwood singers "JUBILATE" (Praise God)
Talk 2 to young people
Hymn 193 – God is Love
Presentation of gifts
Sunday School Song for gift day
Offering
Dedication
Prayers of intercession
Hymn 530 – One more step along the world I go
BENEDICTION & SUNG AMEN (HYMN 825)
Our Reader today is Kirstin Ferguson
THE LORD'S PRAYER – Our Father in heaven, hallowed be your name; Your kingdom come, your will be done; on earth as in heaven. Give us today our daily bread. Forgive us our sins as we forgive those who sin against us. Save us from the time of trial and deliver us from evil. For the kingdom, the power and the glory are yours now and forever. Amen
Williamwood Parish Church of Scotland, Clarkston
Interim Moderator & Locum Minister – Rev Eric McLachlan
Telephone 0141 954 1574
Email: eric.janis@btinternet.com
Session Clerk: Margaret Robertson
Telephone: 0141 638 5521
Email: margaretctrobertson@gmail.com
A WARM WELCOME TO CHURCH TODAY. If you're a visitor please sign our visitor's book in the vestibule. Our church has something for all ages & activities go on throughout the week. Please join us in the Hall after this service where tea/coffee is served. Large print bulletins are available from the duty team.
Children's Morning Prayer – Lord, in the morning I start each day, by taking a moment to bow and pray. I start with thanks, and then give praise for all your kind and loving ways. Today if sunshine turns to rain, if a dark cloud brings some pain, I won't doubt or hide in fear For you, my God, are always near. I will travel where you lead; I will help my friends in need. Where you send me I will go; with your help I'll learn and grow. Hold my family in your hands, as we follow your commands. And I will keep you close in sight. Amen
PASTORAL COVER – during Mr Reid's absence I shall be grateful if members of the congregation and elders could advise me as quickly as possible, by telephone or email, of any illness or pastoral visits requiring to be made and also of people who may be in hospital. Please do not leave it till you see me on Sundays. Thank you – Eric McLachlan (contact details above).
VISITING ORGANST – we extend a very warm welcome to Julian Hodgson, who is playing for us today during Alan's leave.
TODAY – Sunday School Gift Day; tea & coffee after church is served in aid of our Church Magazine "Inspire"; and our Bible reader is Kirstin Ferguson.
SUNDAY SCHOOL – the Sunday School Gift Service takes place during today's morning service, when the children will receive a gift in appreciation of their attendance at Sunday School.
THE BB has a 'limited edition' 2012 Tea Towel for sale – specially made to mark our 75th anniversary and is available from Mark Gordon, at £3.50, in the Hall.
INSPIRE MAGAZINE – any articles for inclusion in the next issue of our Church Magazine should be passed to Louise or Moira by TODAY at the very latest. E-mail mcewanlouise@hotmail.com or m_mcgeoch@yahoo.com
WORSHIP ON THE WEB – visit www.williamwoodmusic.com/on-demand/
THANK YOU FROM KIRSTY MCNEIL & ALISON YOUNG – Well we survived! In the process of our Etape Caledonia cycle we have raised £1,300 for Marie Curie. This is a massive 254% of our initial £500 target – Many, many thanks for your donations.
CHRISTIAN AID – Thank you for giving your support and prayers for Christian Aid Week which ran from Sunday 13 to Saturday 19 May.
BIBLE READERS – the rota for readers from May to October is pinned on the notice board outside the Session House. If you have any changes or "swaps" please update the list and inform Alan Mathew, not the manse. Thank you.
JUBILEE CHOIR – meet on THURSDAY at 7:30pm. Do you want to sing in a choir celebrating the Queen's Jubilee and Williamwood Church's 75th birthday? Come along and start singing!! Everyone welcome for a double celebration!!
Hot on the heels of Roll Away the Stone 2011 – "Heart & Soul 2012″ is our Church's large scale event celebrating the life of the church. The event takes place TODAY in Edinburgh at Princes Street Gardens (West) – 1pm to 6pm. Like last year, the event is free to enter. You can spectate and encourage the Choirs, Football Tournaments, Battle of the Bands, and enjoy the other special events taking place.
NEXT SUNDAY – Bible reader is Moira Yeoman. Tea and Coffee is served by the Church Choir. Visiting organist is Paul Morrison.
TUNES FOR THAILAND – Netherlee Church, Saturday 26th May, 7.30pm. Fiona Joice will be spending 4 weeks in July working in an orphanage in Thailand, and to help fund the trip a concert is being held which features singers and musicians from the Royal Conservatoire of Scotland. Tickets available (£6/£5) from Trevor Joice (571-9825)
CONCERT FOR KWENDERANA – Orchestral Concert of Popular Classics conducted by Ross Gunning in Greenbank Church on next sunday at 7pm. Tickets £5 from Fiona Gunning (577 5761). Proceeds to the Kwenderana Partnership Group to help the people of Ekwendeni, Malawi.
JUBILEE – Saturday 2 June at 7:30pm we celebrate the Jubilees of Queen Elizabeth II and Williamwood Parish Church. Jubilee Choir takes part, Laurence Caldecote plays the organ, & Steven McKnight plays trumpet. Music includes Walton's "Crown Imperial", Mozart's Coronation Mass "Gloria", Handel's triumphant "Zadok the Priest", Stanford's "Jubilate" in B flat, and joyful hymns from Royal Occasions and from the Ceremony when our Foundation Stone was laid.
MEARSKIRK HOSPITAL – those who volunteered to take part in the short act of worship at Mearnskirk Hospital should see Betty Patrick after today's service. The rota is now available, and our first duty is now 17th June.
SUMMER CHOIR commences Sunday 3rd June at 10:15am in the Session House, meeting weekly during June, July & August. We'll look at fun & easy pieces of music for morning services. The emphasis is on having fun! So please feel free to come along and try out Summer Choir – a warm welcome awaits you!
GUILD – Echo Meeting takes place on Thursday 7th June at 7.30pm in Queens Park Church. Please contact Marion at 638 5138 if you wish to go.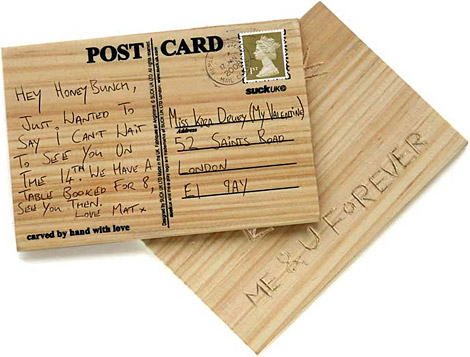 POST CARDS TO WILLIAMWOOD – in our 75th year as you travel on holiday in the UK or abroad please send a postcard to your Church Family here at Williamwood. We'll track on a map in the Large Hall how far we have travelled. Please also leave a "Calling Card" with greetings from Williamwood in any church you visit or worship in while on holiday. These are available at the front door.
DATES FOR YOUR DIARY
Sunday 27th May 10am Early Service for Sunday School prior to trip
Sunday 3rd June 10:15am Summer Choir, 11am Sacrament of Baptism
Sunday 10th June Holy Communion
CHURCH CONTACTS & INFORMATION
Please see the printed bulletin for details
WEEKLY BULLETIN
Please send information to Alan Mathew by 12 noon on THURSDAY. Phone 07852 908166 or email williamwood.organist@gmail.com. This Bulletin can be recycled – the duty team will be happy to take it for you. Song sheets should be left behind.